Breakfast Served All Day.
Eggs and More
These delicious Mel-O-Dee Breakfasts are served with Mel-O-Dee's fresh toast or freshly baked biscuits.
Mel-O-Dee offers a delicious no cholesterol egg substitute for only 60¢ more per egg.
Breakfast Sides
Hash Browns
Fried Apples
Sliced Tomatos
Sausage Gravy
Omelettes
French Toast
Like no other, Mel-O-Dee French Toast is the only one made with Mel-O-Dee fresh bread.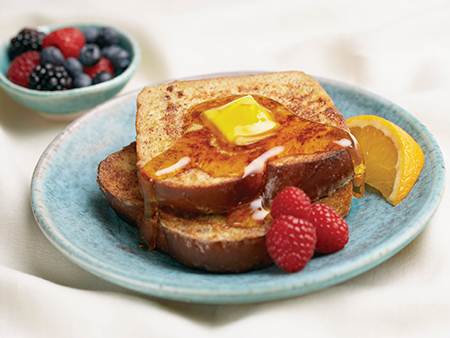 Hot Cakes
Breakfast Extras
FREE Private Breakfast Room
Mel-O-Dee Breakfast Room Rental is available from 7 AM - 11 AM Monday - Friday, with a 25 person minimum.
Buffet Option 1:
Scrambled Eggs with Bacon and Sausage Biscuits Fresh Fruit
Coffee and Juice
7.99
Buffet Option 2:
Blueberry Muffins , Fresh Fruit includes Coffee and Juice
5.99
Buffet 24 hour notice