Sandwiches & Platters
All platters are served with choice of potato and our World Famous cole slaw.
The Famous Mel-O-Burger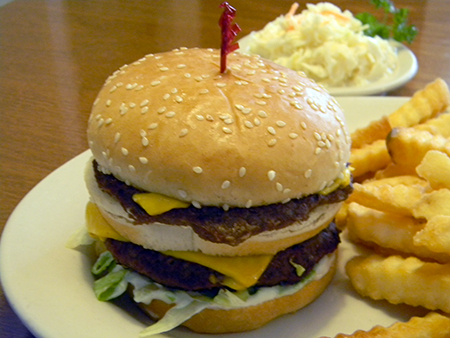 Just For Kids
Limited to children 10 years old and under.
All children's meals, unless noted, include choice of french fries or mashed potatoes, jello or applesauce, a slice of our Mel-O-Dee-licious fresh bread, milk or soft drink
$5.29
Grilled Cheese
Chicken Planks
Fish Sticks
Spaghetti & Meat Sauce*
Hamburger Slider
*Served with applesauce or jello.